The first CD of the Shining All Star CD series featuring ST☆RISH and QUARTET NIGHT. The CD was released on July 25, 2012. The first press bonus is a voting participation ticket for the Uta no☆Prince-sama♪ Shuffle Unit Project.[1]
Track List
Edit
01. RAINBOW☆DREAM
    All Instruments & Programming by Fujima Hitoshi

02. QUARTET★NIGHT
    Guitar: Kanow Nozomu (加納 望)
    All Other Instruments & Programming by Kikuta Daisuke

Mixed Kondou Hisayoshi (近藤久芳)
Directed by Fujima Hitoshi, Kikuta Daisuke
Recorded at ARIA studio
Sound Produced by Elements Garden
Produced Management: Suita Asami (吹田 亜沙美) (ARIA entertainment)

Total Sound Produced: Agematsu Noriyasu

Creator: Kunodzuki Kanon/Broccoli (紅ノ月歌音/ブロッコリー)

Mastered by Kanda Masami (神田昌美)
Mastered at Wonder Station (ワンダーステーション)

Package Designed by OverDriveDesign

Illustrated by Kogado Studio (工画堂スタジオ)

Production Management: Toudou Masanobu (藤堂雅展)
A&R: Takushima Misaki (宅島美咲)
Art Direction: Wakabayashi Yuuko (若林悠子)
Producer: Konno Sayaka (紺野さやか)

Special Thanks: Hanai Yukako (花井由佳子) (HOBIBOX)

Published by Broccoli
Distributed by King Records Co., Ltd.
RAINBOW☆DREAM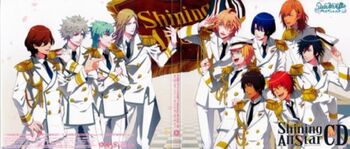 QUARTET★NIGHT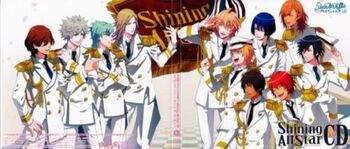 RAINBOW☆DREAM (off vocal)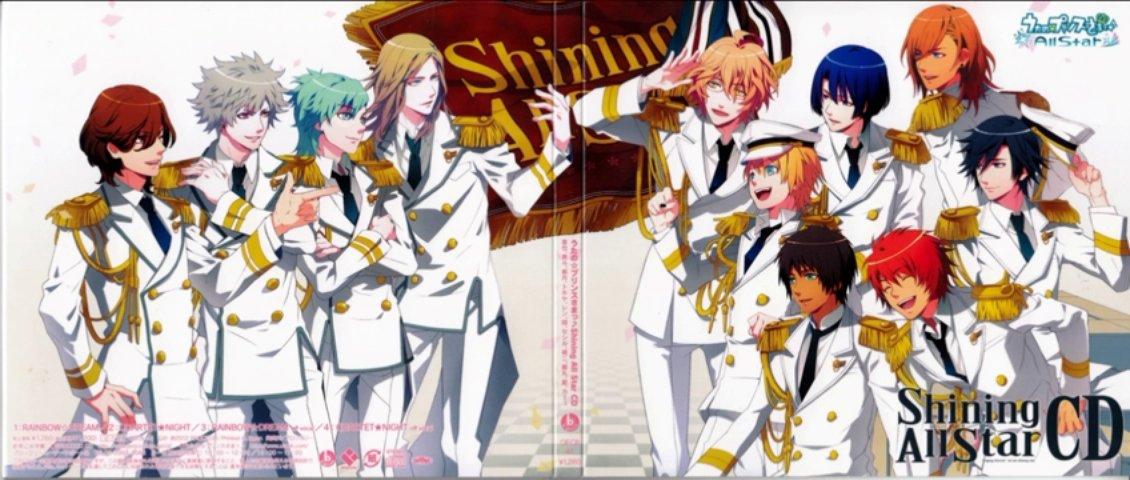 QUARTET★NIGHT (off vocal)
Cover and Booklet
Edit
Source[4]
5th (Oricon Weekly Rankings)
4th (Oricon Daily Rankings)
18th (Oricon Monthly Rankings - July 2012)
7 (Number of Appearances on Oricon)
11th (Billboard JAPAN HOT 100)
4th (Billboard JAPAN Hot Singles Sales)
1st (Billboard JAPAN Hot Animation)
1st (Billboard JAPAN Top Independent Albums and Singles)
5th (サウンドスキャン)
6th (ミュージックステーション)
6th (CDTV)
Ranking Source[5]
References
Edit
Ad blocker interference detected!
Wikia is a free-to-use site that makes money from advertising. We have a modified experience for viewers using ad blockers

Wikia is not accessible if you've made further modifications. Remove the custom ad blocker rule(s) and the page will load as expected.