The eighth and last track in Uta no☆Prince-sama♪ Maji LOVE 1000% Original Soundtrack Vol. 4, sung by HAYATO who is voiced by Miyano Mamoru.
With a special☆mood, you can become happy!
Do you know the magic words~?

There's no reason to lie to yourself~
Look up at the sun and see!

A sparkling sunlight shower through the leaves~
It'll only shine on your true heart! Let's smile even more!

Soar through the F-I-N-E weather!
OHA♪YAHHO~!!
With a loud voice, I'll send it to you! A hundredfold smile!
Resound with an A-M-A-Z-I-N-G
OHA♪YAHHO~!!
Let's glittering more than the sunlight~
Because the light of our dreams is eternal~![1]
SUPESHARU☆GOKIGEN de HAPPII ni nareru
mahou no aikotoba shitteru?

jibun ni uso nante tsukeru wakenai sa
ohisama miagete hora

KIRAKIRA to kagayaita komorebi no SHAWĀ wa
HONTO no kokoro dake terasu hazu da yo motto waraou!

SE-I-TEN tondeke!
OHA♪YAHHŌ
oogoe de saa todokete hyakuten no SUMAIRU
SA-I-KOU hibiite!
OHA♪YAHHŌ
taiyou yori mo kiramei chaou
yume no hikari wa eien dakara[1]
スペシャル☆ゴキゲンで ハッピーになれる
魔法の合言葉 知ってる?

自分に嘘なんて つけるわけないさ
お日様 見上げてほら

KIRA×2と輝いた 木漏れ日のシャワーは
ホントの心だけ照らすはずだよ もっとわらおう!

SE・I・TEN飛んでけ!
OHA♪YAHHO(オハヤッホー)
大声でさあ届けて 100点のスマイル
SA・I・KOU響いて!
OHA♪YAHHO(オハヤッホー)
太陽よりも煌めいちゃおう
夢の光は永遠だから
Seiten☆OHA♪YAHHO (TV size)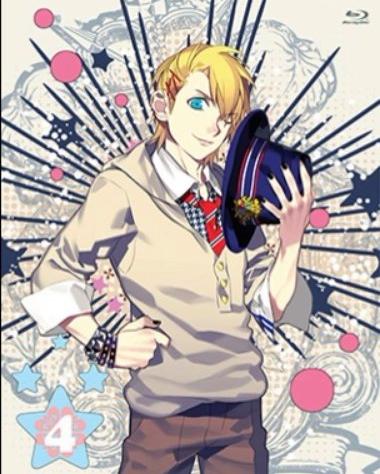 References
Edit
Ad blocker interference detected!
Wikia is a free-to-use site that makes money from advertising. We have a modified experience for viewers using ad blockers

Wikia is not accessible if you've made further modifications. Remove the custom ad blocker rule(s) and the page will load as expected.