The seventh and last CD of the Idol Song Series for the second season of the Uta no☆Prince-sama♪ Maji LOVE 2000% anime, featuring Ichinose Tokiya voiced by Miyano Mamoru. The CD was released on June 12, 2013 with an Idol Card of the featured character as a first enclosure privilege.
Track List
Edit
01. CRYSTAL TIME
    Guitar: Kanow Nozomu (加納 望)

02. Independence
    Guitar: Kanow Nozomu (加納 望)

All Other Instruments & Programming by Kikute Daisuke
Directed by Kikuta Daisuke
Recorded at ARIA STUDIO, Sound City
Sound Produced by Elements Garden
Production Management: Suita Asami (吹田 亜沙美) (ARIA entertainment)
Total Sound Produced: Agematsu Noriyasu

Jacket Illustrations by Character Designer Mitsue Mori
Package Designed by byokko
Original Character Design: Kurahana Chinatsu (倉花 千夏)

Published by b-green (Broccoli)
Distributed by King Records Co., Ltd.
CRYSTAL TIME
Independence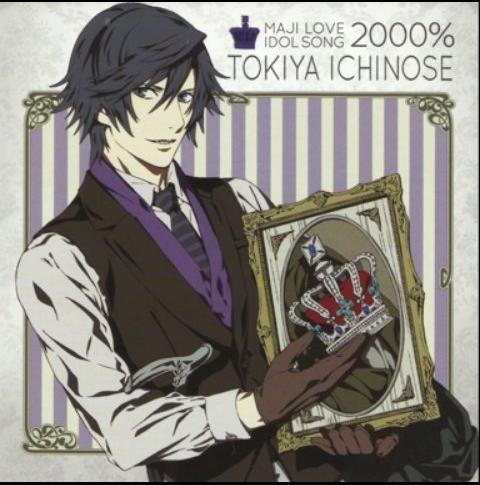 CRYSTAL TIME (off vocal)
Independence (off vocal)
Cover and Booklet
Edit
Source[3]
References
Edit
↑

Uta no☆Prince-sama♪ Maji LOVE 2000% Idol Song Ichinose Tokiya Booklet

↑ Cover and Booklet scans shared by Still Waters Run Deep
Ad blocker interference detected!
Wikia is a free-to-use site that makes money from advertising. We have a modified experience for viewers using ad blockers

Wikia is not accessible if you've made further modifications. Remove the custom ad blocker rule(s) and the page will load as expected.