A Bonus CD from the DVD Uta no☆Prince-sama♪ Maji LOVE 2000% 6 featuring HE★VENS: Ootori Eiichi voiced by Midorikawa Hikaru, Sumeragi Kira voiced by Ono Daisuke, and Mikado Nagi voiced by Yonaga Tsubasa. The DVD set containing the CD was released on November 27, 2013.[1]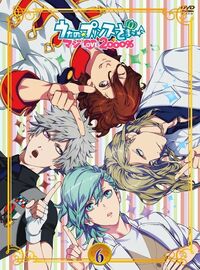 Front Cover
Track List
Edit
Lyrics by Agematsu Noriyasu. Composition and Arrangement by Fujima Hitoshi.
HE★VENS GATE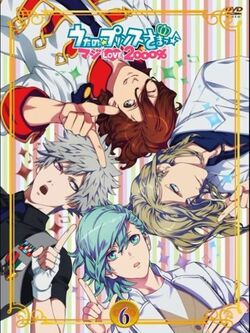 HE★VENS GATE (off vocal)
References
Edit
Ad blocker interference detected!
Wikia is a free-to-use site that makes money from advertising. We have a modified experience for viewers using ad blockers

Wikia is not accessible if you've made further modifications. Remove the custom ad blocker rule(s) and the page will load as expected.