Maji LOVE 1000% Idol Song: Aijima Cecil
Talk

0
Share
うたの☆プリンスさまっ♪ マジLOVE1000%
アイドルソング
愛島セシル
Name
Kanji
うたの☆プリンスさまっ♪マジLOVE1000% アイドルソング 愛島セシル
Romaji
Uta no☆Purinsu-sama♪ Maji LOVE 1000% Aidoru Songu Aijima Cecil
Translation
Uta no☆Prince-sama♪ Maji LOVE 1000% Idol Song Aijima Cecil
Information
Type
Maji LOVE 1000% Idol Song
Artist
Aijima Cecil (Toriumi Kousuke)
Lyrics
RUCCA (Track 1 and 2)
Composition
Fujima Hitoshi (Tracks 1 and 2)
Arrangement
Fujima Hitoshi (Tracks 1 and 2)
The seventh and last CD of the Idol Song Series for the first season of the Uta no☆Prince-sama♪ Maji LOVE 1000% anime, featuring Aijima Cecil, who is voiced by Toriumi Kousuke. The CD was released on September 07, 2011 with an Idol Profile Card of the featured character as a first enclosure privilege.
Tracklist
Edit
01. Eternity Love
    Flute: Takegami Yoshinari (竹上良成)

02. 愛と夢とアナタと
    Flute: Takegami Yoshinari (竹上良成)

All Other Instruments & Programming by Fujima Hitoshi
Directed by Fujima Hitoshi
Recorded at ARIA STUDIO, INNYstudio
Sound Produced by Elements Garden
Production Management: Suita Asami (吹田 亜沙美) (ARIA entertainment)
Total Sound Produced: Agematsu Noriyasu

Jacket Illustrations by Character Designer Mitsue Mori
Package & Card Designed by OverDriveDesign
Original Character Design: Chinatsu Kurahana (倉花 千夏)

Published by Broccoli
Distributed by King Records Co., Ltd.
Eternity Love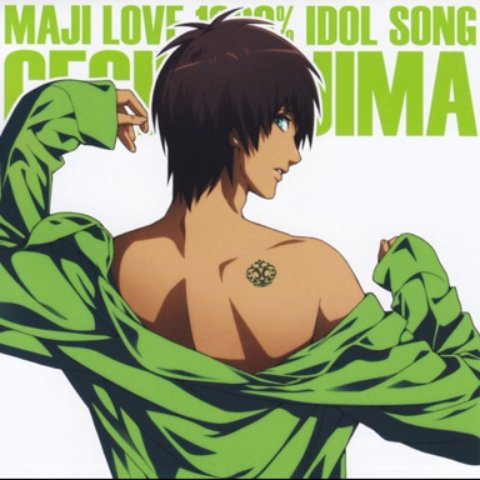 Ai to Yume to Anata to
Eternity Love (off vocal)
Ai to Yume to Anata to (off vocal)
Cover and Booklet
Edit
Source[3]
13th (Oricon Weekly Rankings)
7th (Oricon Daily Rankings)
40th (Oricon - September 2011)
11 (Number of Appearances on Oricon)
9th (Billboard Hot Singles Sales)
3rd (Billboard Hot Animation)
1st (Billboard Top Independent Albums and Singles)
Ranking Source[4]
References
Edit
Ad blocker interference detected!
Wikia is a free-to-use site that makes money from advertising. We have a modified experience for viewers using ad blockers

Wikia is not accessible if you've made further modifications. Remove the custom ad blocker rule(s) and the page will load as expected.