The only song by Aijima Cecil who is voiced by Toriumi Kousuke featured in the game Uta no☆Prince-sama♪, and found only in the game's first soundtrack, Sound no☆Prince-sama♪.
Raining down on the golden sea, the sound of love, Lalala…
We'll kiss endlessly… Ah… as numerous as the waves…

If I sing of these feelings to the heavens,
will they reach you, I wonder?

Because we've allow time to loop,
We're dissolving into the wind, the two of us…

Why is it? When I call your name,
my chest tightens... I can't lie about this... even now...

Should we weave a love that we won't wake up from, even after a hundred years pass? It keeps piling up…
Hey, I guess it was a miracle this kiss began, huh?
So, listen…

This feeling of your lips that lingers is
sweet enough to drive me to insanity…

There was a blessing in this sacred encounter
For another stolen night, I'm sorry

The stars are twinkling
On your own, it's lonely… So I'll warm your heart!

After a thousand years have passed, I finally know what it's like to meet someone by chance... I wonder why that is…
Like these feelings, I swear I'll never forget this!
It's already happening…

Even if a hundred more years pass, I'll never be unsatisfied with this love, right? It's strange...
Hey, I'll search under the rainbow for the answer to this kiss, okay?
So, listen…[1]
kogane no ochiru umi de ai no ne ga LaLaLa
owarinaki kuchidzuke wo nami no kazu… aa… shiyou…

oozora ni kono omoi wo utau nara
ANATA he to todoku no ka?

jidai ga RUUPU shitatte ii kara
kaze no hate ni tokeru futari de

naze ka? namae wo yobu to
mune wo shitetsuketeru uso wa tsukenai yo sou ima mo

hyakunen sugisatte mo samenai koi wo tsumugimasen ka?  kasanete…
nee hora KISU no hajimari wo kore ga kiseki deshou?
saa kiite…

KUCHIBIRU nokotta kono kankaku wa
amaki hodo kuruwasete

seinaru kono deai ni shukufuku wo
mata ubau no yoru wo gomen ne

hoshi ga mabataku no wa ne
hitori sabishiinda dakara atatamete kokoro wo

sennen koeta toki ni mata deau koto wa shitte iru yo nande daro…
sore kurai kono kanjou wo wasurenai to chikau
mou iku yo…

hyakunen sugisattara tsudzuki wa koi ja monotarinai ne fushigi sa…
nee hora KISU no kotae wa niji no shita de sagasou
saa kiite…[1]
黄金(こがね)の堕ちる海で 愛の音(ね)がLaLaLa
終わりなき口づけを 波の数…嗚呼…しよう…

大空にこの想いを唄うなら
アナタへと届くのか?

時代がループしたっていいから
風の果てに溶ける 二人で

何故か?名前を呼ぶと
胸を締め付けてる 嘘はつけないよ そう今も

百年過ぎ去っても醒めない恋を紡ぎませんか?重ねて…
ねえほらキスの始まりを これが奇跡でしょう?
さあ聴いて…

クチビル残ったこの感覚は
甘きほど狂わせて

聖なるこの出会いに祝福を
また奪うの夜を ごめんね

星が瞬くのはね
一人寂しいんだ だから暖めて 心を

千年越えた時にまた出会うコトは知っているよ なんでだろ…
それくらいこの感情を 忘れないと誓う
もう行くよ…

百年過ぎ去ったら続きは恋じゃ物足りないね 不思議さ…
ねえほらキスの答えは 虹の下で探そう
さあ聴いて…[2]
DESTINY SONG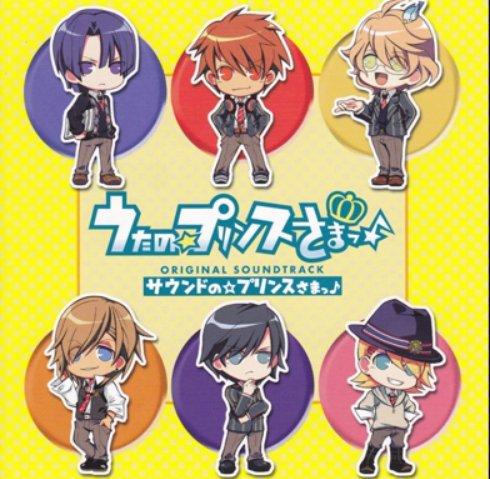 References
Edit
Ad blocker interference detected!
Wikia is a free-to-use site that makes money from advertising. We have a modified experience for viewers using ad blockers

Wikia is not accessible if you've made further modifications. Remove the custom ad blocker rule(s) and the page will load as expected.